Kirby X Aimee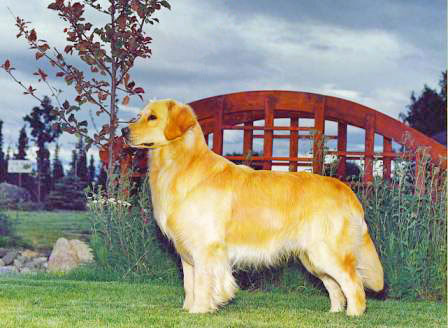 Mykey was my first home bred champion from my first litter.  He was mostly owner handled with the exception of a 5 point major courtesy of our friend Janice Royce.  Janice also handled Mykey at the 1992 Dallas National Specialty where they placed 2nd in a large 12-18 month class.  Thank you Janice!
We traveled to the U.S. and Canada to several regional specialties. Mykey won his class at two of these including the 6-9 month class at Evergreen, under respected judge Anne Rogers Clark.
Mykey and his sister Heather were behind their dam Aimee when she won the Brood Bitch Class at the Canadian National Specialty in 1992 – they were only 9 months old at the time.  It was a trip I will never forget!
I am honored to have bred Kirby's first litter and first champion and will always be grateful for all the guidance I've received over the years from Tonya.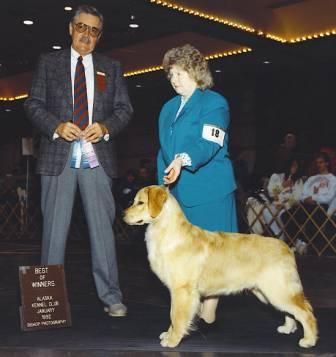 Mykey going BOW on his 6 month birthday
Kirby and Mykey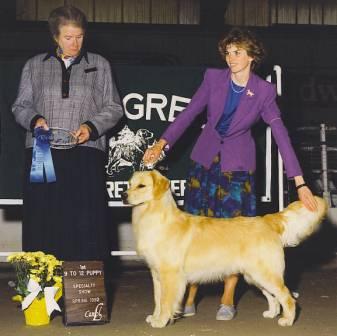 First Place 9-12 Month Puppy at Evergreen GRC Specialty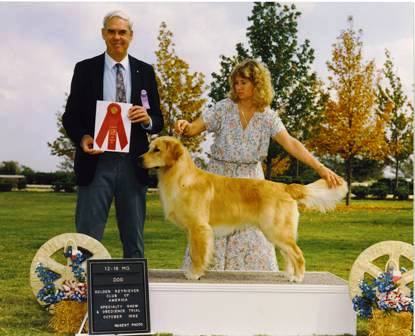 2nd Place 12-18 Month Class – 1992 GRCA National Specialty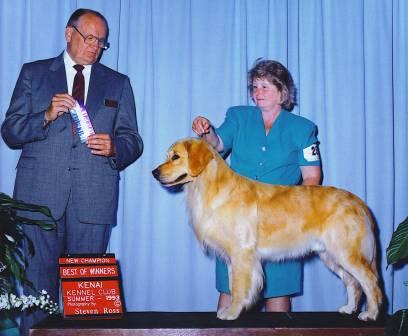 BOW and New Champion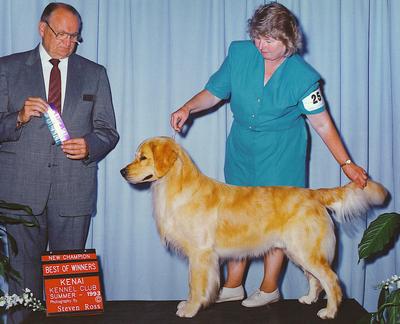 .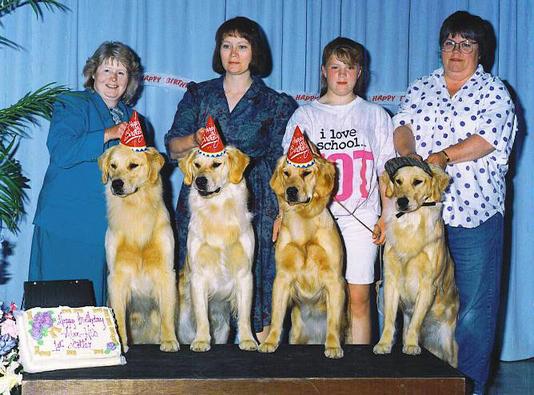 Happy 1st Birthday to Aim-Hi's "FIRST" litter