Aimee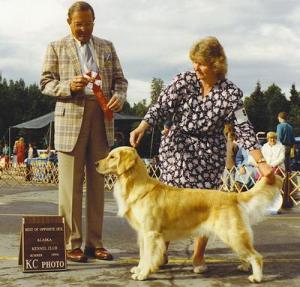 Mykey
Addi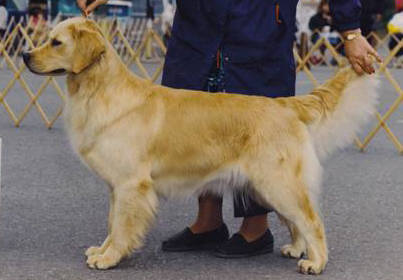 Tessi
Toby
 10-19-86 to 12-17-04
14 Points – 3 Majors
Click on Toby to see his obedience pictures
Dually
11-18-1998 – 5-13-08
Flame
10/5/97 – 9/21/11
Mia
5/23/99 – 10/16/13
Bob Newcat
Oct. 1991 to July 25, 2008
 Sadly, we lost another much loved family member this year.
Bob helped bring up 6 liiters of pups and was Flame's surrogate brother!
He wasn't much of a mouser and didn't know he was a cat.  He leaves behind his three 'sisters' Flame (10), Mia (9) and Teal (6).   As a  youngster, Bob worked at trying to escape to the great outdoors by pulling screens off the windows and opening the sliding glass door with his paws.  He also liked to help make the bed with fresh sheets and jump out and bat people's and dogs' legs when they went by him.  He was playful and a real 'people' cat.   More recently, his favourite pastime was to race Brian down the stairs and take his place sitting on his lap to watch TV.   For 16 1/2 years he spent every night sleeping snuggled up with me.   He was a very special boy and we will miss him so much.