Cowboy X Aimee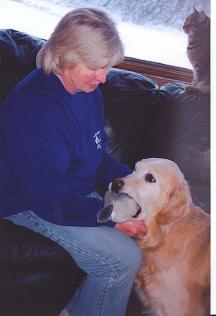 10 1/2 Years
Addi was from our second litter (7 females and one male). She was my favourite from the minute she was born so I put the "Aqua" ribbon around her neck!
The litter theme was "Special" and Addi and litter-mate Tessi certainly lived up to it!
She finished her championship competing in only 6 shows with two four point majors, two major reserves and two five point majors.   Owner handled her first weekend out at 8 months of age, she went BOS for two 4 point majors.  The following year she was expertly handled by our good friend Leslie Batchelder for two 5 point majors.  Thank You Leslie!
Addi was my first home bred Outstanding Dam and produced 5 Champions:
Addi X Banjo
 Addi X Fella
 I miss you  my "Special"  Girl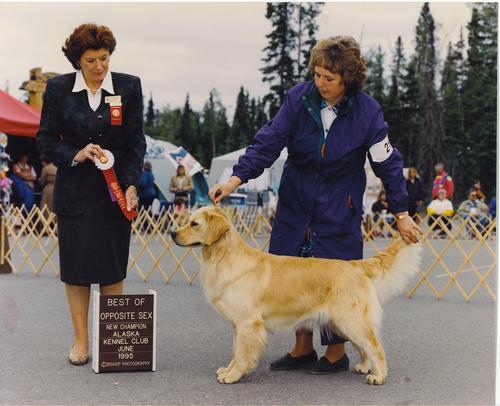 New Champion at 25 months
Addi was awarded two 5 point  majors to finish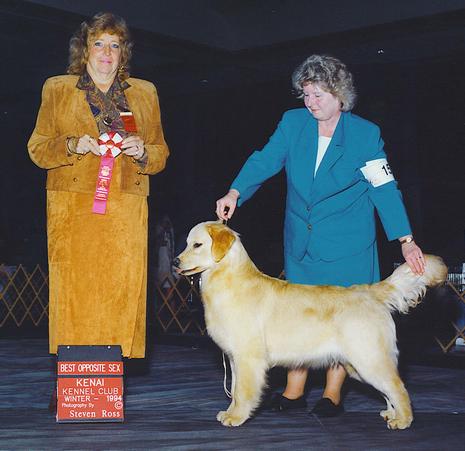 8 Months – two 4 point Majors
First weekend showing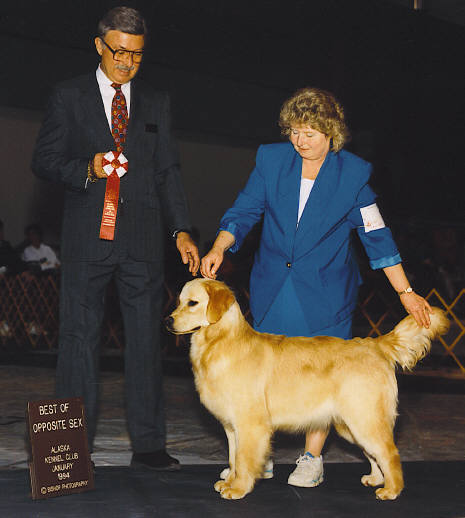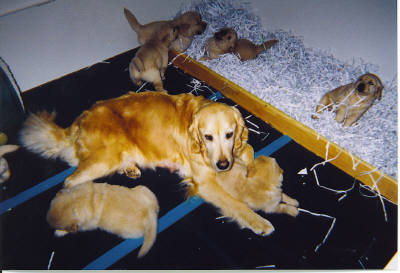 Addi X Banjo pups